The greatest hockey movie mash-up of all-time
BarDown Staff (
@BarDown
)
Dec. 21, 2015 7:03 PM
The best movies in the world are hockey movies. Whether it's Slap Shot, The Mighty Ducks, or Happy Gilmore, films with a little hockey in them are movies we want to watch. If it were up to the people at BarDown, the Academy Awards would be filled with hockey films every year. Joshua Jackson may have a best actor award for his portrayal of Charlie Conway in The Mighty Ducks trilogy. We understand we're a little bias when it comes to hockey, but so are our followers, so we hope you understand. We're not sure how many movies have included the sport hockey in them over time, but from our recollection, this incredible hockey mash-up video has a dose of every hockey scene ever placed in the motion pictures. It perfectly depicts the history of hockey in film. We've been known to say a video is "must watch" content before, but we're not sure we've ever meant it as much as we do right now. Please, enjoy all eight and a half minutes of this hockey movie mash-up, and be reminded of your favourite hockey scene in the moving pictures, and even some from television. The following video is NSFW:
The Greatest Hockey Team in the World
from
Dane Hanson
on
Vimeo
.
We can't think of a better way to spend eight minutes and 36 second of a day. Bravo to the very talented,
@DaneHanson
. You have created a masterpiece. Three months of searching and editing very well spent.
We get giddy just watching the video.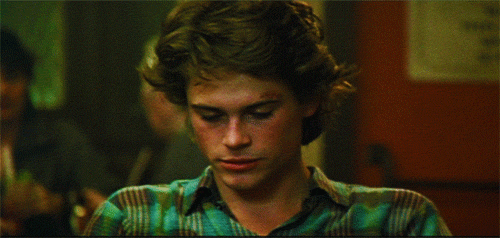 (H/T
r/hockey
)
---